Restaurants & Bars
The Hotel Punta Cana Princess All Suites Resort & Spa - Adults-Only features a superb choice of 5 restaurants, including an all-inclusive buffet with the superior levels of quality expected of a 5-star hotel. Enjoy your vacations with exquisite and varied local and international cuisine.
There is also a snack bar and another 3 bars in which to sample the local specialties. For guests seeking greater luxury and exclusivity, there is the jewel in our crown: the Restaurant Mare Nostrum. Located on the beach with its own chill-out area, dine out and marvel at the stunning sunsets on the coast of Punta Cana. The Mare Nostrum Bar offers 24-hour bar service.
We also offer a special romantic dinner service on the shore of beach to enjoy a passionate evening under the starlight, and chill out to the sound of the sea breeze. If you would like to surprise your partner, let us know in advance and we can take care of all the details: candles, flowers... and if you prefer, we can create an even more intimate atmosphere with romantic music (on request).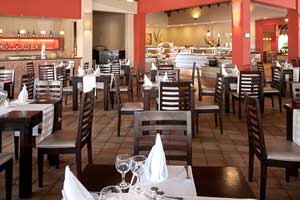 Restaurant Casabe
Buffet
All Inclusive Buffet Restaurant
Type of Cuisine: Internacional Buffet
Reservation: Not required
Non-Smoking
Opening Hours:
Breakfast: 7:00 am a 10:00 am
Lunch: 1:00 pm a 3:00 pm
Dinner: 6:30 pm a 10:00 pm
Dress Code: Casual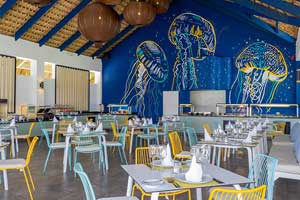 Mare Nostrum
A La Carte
All Inclusive A La Carte Restaurant | Snack 24h
Type of Cuisine: Mediterranean
Reservation: Not required
Non-Smoking
Opening Times: 6:30 pm to 9:30 pm
Dress Code: Casual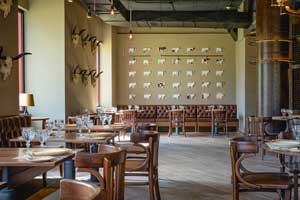 Rio Grande Steak House
A La Carte
All Inclusive A La Carte Restaurant
Type of Cuisine: Tex Mex
Reservation: Not required
Non-Smoking
Opening Times: 6:30 pm to 9:30 pm
Dress Code: Casual Elegant (Long pants, sleeved shirts for gentleman)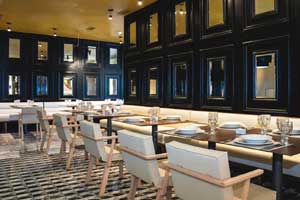 Italian Il Bacio
A La Carte
All Inclusive A La Carte Restaurant
Type of Cuisine: IItalian
Reservation: Not required
Non-Smoking
Opening Times: 6:30 pm to 9:30 pm
Dress Code: Casual Elegant (Long pants, sleeved shirts for gentleman)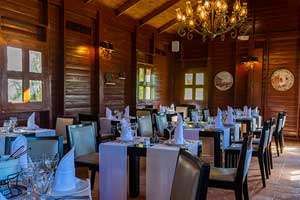 Swiss La Petite Fondue
A La Carte
All Inclusive A La Carte Restaurant
Type of Cusine: Swiss
Reservation: Not required
Non-Smoking
Opening Times: 6:30 pm to 9:30 pm
Dress Code: Casual Elegant (Long pants, sleeved shirts for gentleman)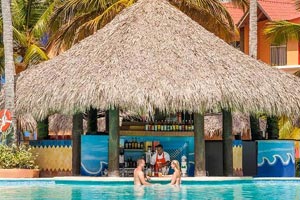 Bars
Oasis Lobby Bar
Splash Poolside Bar
Mare Nostrum Bar